Home    Bio    Merchandise    Order Form    Gig Guide    News    Tamworth    Tag Along    Photos    Archives    Contacts
<![if !vml]><![endif]>

Autumn CD Special

Duration the Autumn sale you will be able to purchase 4 CDs for just $45.00. Purchases may be made at any of my concerts or by phone, mail or email. 

To order your selection

Ring Graham on 0427 130 853

or

email your order to grahamrodger1@gmail.com.

Or

Complete the online order from and post to the address on the form.

If you need a reminder as to which tracks are on which CD, click on the 'Merchandise' tab at the top of this page.  If you click on the album cover on that page, you will hear extracts from the tracks marked

with an asterisk (*).

In conjunction with the 'Autumn Special' we are offering any one album for only $18.00 (including postage).  The normal price is $28.00 plus $3.00 postage and handling.
<![if !vml]>
<![endif]>
See Graham's Autumn Special video here.
A pictorial wrap-up of our six previous Tag-Along Tours can be found by clicking
on the appropriate link on the Archives Page.
Graham Rodger's latest single and album.
<![if !vml]>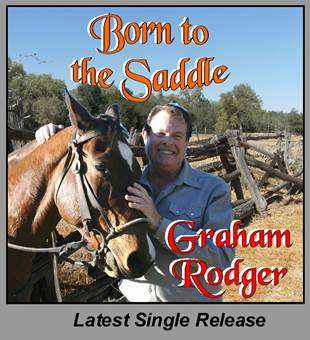 <![endif]>
Knights of the Saddle.
You can purchase and download the full single from either
  <![if !vml]>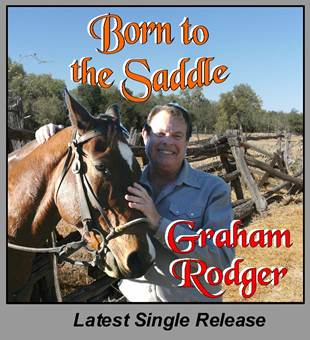 <![endif]> or <![if !vml]>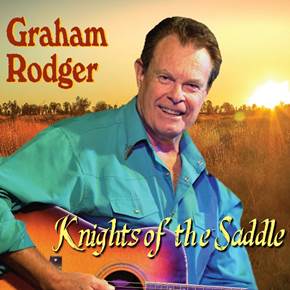 <![endif]>
For details on the full album please refer to the Merchandise Page.
For information on Tamworth Country Music Festivals or tag-alongs
of years gone by, please refer to the Archives page and follow the appropriate link.
<![if !vml]>

<![endif]>
Home    Bio    Merchandise    Order Form    Gig Guide    News    Tamworth    Tag Along    Photos    Archives    Contacts