Home††† Bio††† Merchandise††† Order Form††† Gig Guide††† News††† Tamworth††† Tag Along††† Photos††† Archives††† Contacts
News and Information
Gíday,
Deirdre and I are now located in Longreach in outback Queensland where I am entertaining the travelling nomads five nights per week in The Woolshed Restaurant in the grounds of the Longreach Tourist Park for the tourist season.† For more details, please refer to the gig guide.
<![if !vml]>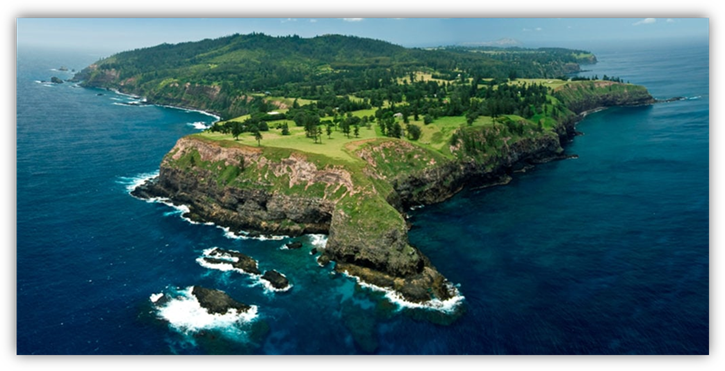 <![endif]>
The weather isnít great, but I sincerely feel for my fellow Aussies living down south where the weather is far worse.† Apart from the grey skies and the very chilly nights, everything is going superbly.† Longreach is a lovely, friendly town but I am finding that the friendliest of all are the tourists from all over Australia with whom I am sharing the park.
Our tour earlier in May was a huge success!† We travelled from Lightning Ridge to Birdsville doing 12 concerts along the way.† I donít think, despite my extensive travels, I have ever been to a part of Australia I didnít like, but it is no secret that once I get out to the Channel Country and beyond, I am in seventh heaven!
This was my sixth consecutive annual tour to the Australia outback.† On each occasion, I have worked very hard to put together the right balance of my colleagues and to deliver good quality country music to as many people in the outback as possible.† During the first five of those six years, the Australian rural scene has been suffering major drought.† On this trip, some parts were still in drought and others recovering from major flooding.
People, both farmers and townsfolk were struggling with depression, anxiety, huge stock losses and in general doing it really tough.† We set out to use music to raise the spirits of these people, but I think we achieved far more.† Watching the news before we left home, we witnessed huge truckloads of fodder crossing our continent to help feed dying livestock.† It was wonderful to see Australian men and women supporting Ďmatesí they had never met.† This was something we would very much liked to be a part of, but not having a spare half a million dollars, which is what it took to make any sort of difference, we needed to think outside the square.† Deciding it was important that these people living in far-out regional Australia were assured that even though their stock was important, they too were very valuable assets in the entire scheme of things.† With the very generous support of a few good friends in Victoria and a whole heap of people in Sydney, we were able to compile family gift packages to hand out to the locals at some of our concerts.† These parcels included moisturisers, hair conditioner etc. for the mums; colouring books and pencils, puzzle and reading books, pencil cases full of biros, rubbers, ruler etc., tennis balls and toys for the kids and a range of sweets for the family to share.
At most of our concerts we ran small raffles throughout the tour and at our final concert at Birdsville we were able to present over four-thousand dollars to the Birdsville Primary Health Clinic (apart from the regular fortnightly Flying Doctor visits, the only medical facility available in Birdsville) to purchase urgently needed medical equipment.
Knowing how tight money was amongst families in the bush, we kept our door prices to an absolute minimum, including six concerts which were totally free of charge.† We had set out to use music to offer at least some temporary relief to the locals and were pleased with the success that we had.† We were also totally delighted with the joy our family packages brought to these communities.† Just as importantly, we had a reasonable crowd of grey nomad tourists who followed our tour from town to town.† The mere presence of these tourists stimulated the economic environment of these often very small towns as they filled their fuel tanks and fridges etc.
Over all, I would have to categorise our tour as allowing us to not only succeed in achieving our pre-planned aims and objectives, but in doing far more.† There are many people I would like to thank for making this possible.
<![if !supportLists]>∑ <![endif]>Firstly, a big thank you to my musician colleagues who gave generously of their time and talents.
<![if !supportLists]>∑ <![endif]>To the grey nomads who spent up in each of the little towns we visited.
<![if !supportLists]>∑ <![endif]>To the hard-working local men and women from nfp organisations within the town who took me up on the offer to fundraise for their cause by putting on a meal or supper at our concerts.
<![if !supportLists]>∑ <![endif]>To the caravan park managers who made their facilities available to us to put on free open-air concerts.
<![if !supportLists]>∑ <![endif]>To the bowling clubs at Lightning Ridge and Charleville, who donated their venues.
<![if !supportLists]>∑ <![endif]>To all the people who donated items for our raffles or family packages.
<![if !supportLists]>∑ <![endif]>However, none of this would have been possible if it were not for the generous support we received from the Australian Government through the Australia Council, its arts funding and advisory body.
We finish up here at Longreach on the 23rd of August and then we head home for a few weeks during which time we have just two festivals at Nanango and Clifton (refer to the Gig Guide for details).† After that, we head off for our Southern Tour in October visiting 5 towns in NSW and 2 in Victoria.† Please go to the Gig Guide for details.
It will be nice to at least spend a little bit of time at home.† Since we sold the farm and bought the house at Burrum Heads, so much has happened; we donít seem to have spent much time in our new home.
Spending three months out here in Longreach is giving me the time to write, while the touring throughout the outback of Australia gave me the inspiration, motivation and ideas for content for new ballads.† Hopefully something good will come out of it all!
If we donít catch you out here in Longreach or on our Southern Tour, hopefully we will see you at Tamworth.
Your mate in country music,
Graham.
Home††† Bio††† Merchandise††† Order Form††† Gig Guide††† News††† Tamworth††† Tag Along††† Photos †††Archives††† Contacts