Home    Bio    Merchandise    Order Form    Gig Guide    News    Tamworth    Photos    Archives    Trans-Help    Contacts
News and Information
Please select the topic you wish to read
<![if !supportLists]>v<![endif]>Latest Newsletter – August 2017
<![if !supportLists]>v<![endif]>Tag-Along Tour Full and detailed itinerary – Initial Issue 6 Sept 2017
August News Update from Graham Rodger.
2017 has started off as a very busy time, but oh so enjoyable.  Tamworth 2017 seems a long way behind now and Tamworth 2018 is fast approaching.  Next year's shows are promising to be a new experience for me as well as the artists who will be involved.  Tom Maxwell, John O'Dea, Brothers 3, Di Lindsay and Peter Simpson, Steve Sparrow are some of the artists who will be doing the various shows with me.
What a great show Tom Maxwell and I enjoyed last year together.  The audience really enjoyed the appearance of both of us in the one showcase.  We really hadn't performed together except once at Mildura many years ago.  Lyn, Deirdre and our band of helpers cooked up a storm of pikelets and raisin bread for everyone to enjoy as we chatted in the foyer.
John and I are writing a special song together for our show. This will be an exceptional experience for me to do a co-write with such a talented man. We will be commemorating the centenary of Armistice Day (which will occur later next year) and have organised a historical display of WWI Artefacts to be in the foyer of the Community Centre.
Speaking of John, he honoured me with being part of our Tag-Along through South Australia, Victoria and New South Wales this year.  The Tag was very successful apart from the cold and 80% of the taggers coming down with the flu.  What a staunch bunch of people with blankets, bennies and armed with a box of tissues and cold tablets they never missed a show.  Sadly, I lost my voice and had to sit out for a couple of shows but a big accolade to my fellow artists Laurel Calvert, Rob Hopkins, Alan Percy and Trevor Tolton who carried the banner high.
Next year's Tag planning is well on its way, Miles to Cooktown via the Gulf.  The enthusiasm from my loyal supporters is amazing and the bookings are well on their way just three months after the completion of the last Tag.  New friendships have been established and the opportunity to experience this beautiful country with great people is all part of this adventure.
We have experienced wonderful rain on our farm, though not a lot just enough to keep the place green with a good body of feed for the girls.  The exciting thing is, we will be having the herd doubled by the end of September.  This is always a great time to see the different calves, their mothers caring for them and watch the babies frolicking around the paddocks just like little children.  So funny to see their tails up in the air like flags, kicking up their heels after a feed.  The grandkids are already claiming the mother so they can name the calf.  The names are usually their names so when it comes time to ship them out it is hard emotionally for us.
Anyway, Tamworth is just around the corner so I am getting my mind into gear for the big event, my 22nd I think.
Take care and hope to catch up down the track sometime.

Your mate in country
Graham
________
Graham Rodger TAG-ALONG TOUR No. 5
Miles to The Cape via The Gulf
18 May through 11 June 2018
<![if !vml]>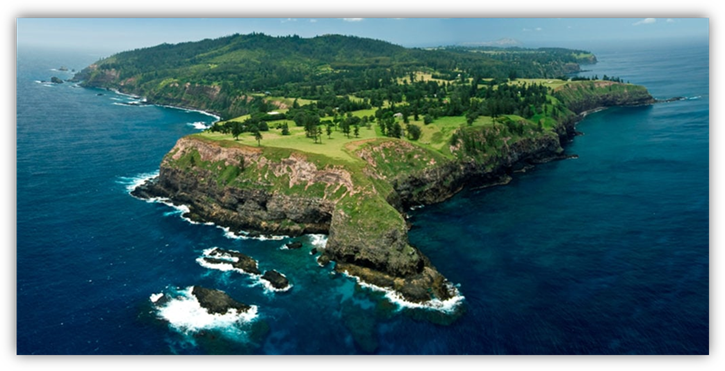 <![endif]>
Biography of Band Members
During our 2018 tag-along tour we will have three main artists doing the entire tour with us.  They are Graham Rodger, Laurel Calvert and Rob Hopkins.  We shall also have other local talented artists join us for a concert or two throughout the tour.
Let me tell you a little bit about our three main artists: -
Graham Rodger.
Most of you will be familiar with Graham and be fully aware of what a wonderful entertainer he is.  If you have not had the opportunity of being entertained by Graham before and would like to know more about him and his achievements, please go to his website and have a read of his Bio Page - http://www.grahamrodger.com.au/Bio.html and/or go to YouTube and check out some of his videos.
Laurel Calvert.
Laurel is a very talented singer/guitarist.  Her early years were spent in Melbourne, singing in clubs and pubs with the occasional television appearance, including Saturday Night Live.  At that stage of her career she had her own cabaret band and performed throughout Victoria.
To a large extent Laurel virtually disappeared from the entertainment scene as she raised her family.  Eventually, she returned to Tamworth to pursue her love of country music and it was here the opportunity arose to perform with Graham.  She has been a welcome and valued member of the band for all four of our previous tag-alongs.
While she sings mainly covers she has written a few songs and has released three albums.  With a repertoire of well over 300 songs, Laurel ensures a fresh performance at every concert throughout the tour.  She is very successful at adapting her music to suit her audience and her personality shines through with a natural and relaxed stage presence.  I am sure you will enjoy every one of her appearances.
Click on the song title to listen to Laurel singing "A World of Our Own".
Rob Hopkins.
Rob's musical journey started at about age seven.  Over the decades that followed his talent and love for country music grew.  Entering talent quests whenever the opportunity arose, developed his stage presence and self-confidence.  In 2011, having achieved great results at the Qld Champion of Champions Competition, Rob was selected to be the solo opening act for a concert which included Adam Harvey, Melinda Schneider, Catherine Britt and Graeme Connors on the programme.
Rob has a very unique voice, definitely a bass singer who would be best compared with "The Man in Black" – America's own Johnny Cash.
He has been a member of Graham's band for the last three tag-alongs.  His more formal performances on stage, his casual contribution to Happy Hours, the ukulele lessons that he and his wife Cheryl run throughout the tour along with his happy nature and wonderful sense of humour make him a terrific attribute to the tag-along.
Rob has recorded three CDs and has done some writing himself.  Many people familiar with his work will tell you that "Molly Jane", a self-penned true story about his granddaughter is one of the most moving Australian country music songs they have ever heard.
Click on the title to listen to "Molly Jane".
We are still months out from the next tour and Graham is working on having a few more local artists join us as we travel.  At Miles Katelann Grealy, a very successful contestant on the TV talent show, X Factor, will perform at our concert.  At Charters Towers Tyson Lucas, who many of you will know from his appearances at the Tamworth Country Music Festival will be joining us.  Hopefully before long we will confirm a few more local artists, all adding to the variety of our concerts.
Those of you who travelled with us on tag-along 3 or 4 will be thrilled to know that Graham's number one choice in drummers, Rodney Springer, even though not definitely confirmed at this stage, is certainly very likely to be joining us for tag-along number 5.
Click here for the detailed itinerary of the 2018 Tag-Along Tour.
Follow this link to the archives page where you can view
photos of all of our previous four tours.
Home    Bio    Merchandise    Order Form    Gig Guide    News    Tamworth    Photos    Archives    Trans-Help    Contacts

© Copyright 2007-2016 Austrak Music