Home    Bio    Merchandise    Order Form    Gig Guide    News    Tamworth    Photos    Archives    Trans-Help    Contacts
News and Information
Please select the topic you wish to read
<![if !supportLists]>v<![endif]>Latest Newsletter – November 2017
November News Update from Graham Rodger.
Well 2018 is just around the corner and I am very excited about this coming year as there are some wonderful things happening.
2017 ended with lovely rain, five healthy calves, 3 bulls and 2 heifers.  We did have a hiccup with one of the little bulls as it was raining cats and dogs and the poor little thing got Pneumonia so out came the Vet for injections and now we are calling him "Million Dollar Calf".  Prices will have to be on a high when we dispose of this little fella.
Anyway Folks, Tamworth has started 2018 for me with some wonderful shows with some Balladeers that I respect highly.  John O'Dea shares a concert with me to honour our Heritage Heroes in a special Tribute segment covering some very significant events in our history, namely 100 Years since WWI Armistice was signed, The Charge of Beersheba and 75 years for Kokoda Track.
To celebrate this event even further we have a special display from a Tamworth local of wonderful memorability of our ANZACS, even to the harness and a display horse, diaries, uniforms and more.  He also has a display Museum at his home in Moonbi and he would welcome and be proud to show all of his wonderful collection.  I can guarantee you will be blown away as you can walk through, touch, read and feel our history.
We have a wonderful friend, Shirley Watts who has spent the last two (2) months cooking Anzac biscuits for our Smoko and I know many people have enjoyed our complimentary Smokos every year.  This idea was born from my performing out west since 2003 when the caravaners received a damper and billy tea.  What better than to thank my supporters than to give them back a little special treat.  I remember when I was a kid Mum and Dad would always be so welcoming to everyone and the favourite expression I can remember was Mum asking "Would you like a cuppa?"
Another exciting start to Tamworth 2018 is the concert on Tuesday morning and who better than Tom Maxwell to share a concert with me, we both travel the far western country of Queensland performing during June, July and August.  Tom is one of the hardest working Balladeers in the industry and it was a wonderful combination of myself and Tom in our first concert last year that we decided to join forces once again in our morning concert at the Tamworth Community Centre, Darling Street.
Over the years I have tried to support up and coming young people who have had aspirations to perform in Country Music and a group of fellows performing on the streets of Tamworth caught my eye many years ago and I asked them would they like to perform at my concert.  Guess who those young fellows were, … now well known as The Brothers Three.  They have never forgotten that humble beginning in their career and are my very special guests on Tuesday night at Tamworth in the "Yesterdays Icons, Todays Stars" concert singing songs of The Bee Gees.  This concert is something that I so enjoy.  Dianne Lindsay and Peter Simpson are also joining me doing a tribute to Rick & Thel.  You know I should not admit to this but what the heck, the original Bee Gees practised in a garage just behind my house and I'd hang over the fence listening to them at Redcliffe, Queensland.  How's that for a part of history?
My Tag-Along 2018 goes from Miles to Cooktown and it is going to be a ripper.  We have Laurel Calvert and Rob Hopkins and 120 supporters and lovers of Australian Country Music tagging along creating friendships amongst themselves, and maybe a little romance!!  Apart from that the most rewarding thing personally is that we all are leaving behind the most important thing to these far remote towns and that is entertainment and financial support.  Last year all of us left behind over $50,000 and probably beyond that with an injection of funds into the local communities that we travelled through.  Thargomindah Hospital has received much needed equipment to support the locals, a remote publican told me with tears in his eyes that his bills have been paid for the next three months, and so the stories go on, wow all those people who have joined these Tags have done our remote country cousins proud.
On my bucket list has always been to go to the Kimberley and that is what is going to happen next year.  I have been asked to organise a tag there so keep an eye on the website.  In October I am a guest artist on Country Cruisin' and there are some great supporters already booked for this.  I hope I am not singing in the bilges and if I am not popular, I hope I'm not made to walk the plank!
Anyway, enough from me, enjoy Tamworth and 2018 and may all your dreams come true.
Graham
________
Graham Rodger TAG-ALONG TOUR No. 5
Miles to The Cape via The Gulf
18 May through 11 June 2018
For information please ring Graham on 0427 130 853
<![if !vml]>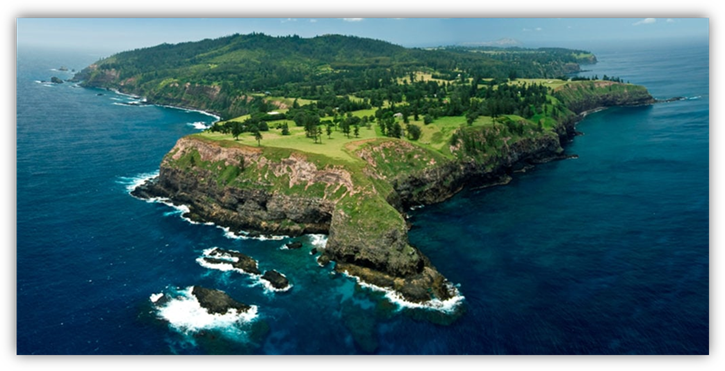 <![endif]>
Biography of Band Members
During our 2018 tag-along tour we will have three main artists doing the entire tour with us.  They are Graham Rodger, Laurel Calvert and Rob Hopkins.  We shall also have other local talented artists join us for a concert or two throughout the tour.
Let me tell you a little bit about our three main artists: -
Graham Rodger.
Most of you will be familiar with Graham and be fully aware of what a wonderful entertainer he is.  If you have not had the opportunity of being entertained by Graham before and would like to know more about him and his achievements, please go to his website and have a read of his Bio Page - http://www.grahamrodger.com.au/Bio.html and/or go to YouTube and check out some of his videos.
Laurel Calvert.
Laurel is a very talented singer/guitarist.  Her early years were spent in Melbourne, singing in clubs and pubs with the occasional television appearance, including Saturday Night Live.  At that stage of her career she had her own cabaret band and performed throughout Victoria.
To a large extent Laurel virtually disappeared from the entertainment scene as she raised her family.  Eventually, she returned to Tamworth to pursue her love of country music and it was here the opportunity arose to perform with Graham.  She has been a welcome and valued member of the band for all four of our previous tag-alongs.
While she sings mainly covers she has written a few songs and has released three albums.  With a repertoire of well over 300 songs, Laurel ensures a fresh performance at every concert throughout the tour.  She is very successful at adapting her music to suit her audience and her personality shines through with a natural and relaxed stage presence.  I am sure you will enjoy every one of her appearances.
Click on the song title to listen to Laurel singing "A World of Our Own".
Rob Hopkins.
Rob's musical journey started at about age seven.  Over the decades that followed his talent and love for country music grew.  Entering talent quests whenever the opportunity arose, developed his stage presence and self-confidence.  In 2011, having achieved great results at the Qld Champion of Champions Competition, Rob was selected to be the solo opening act for a concert which included Adam Harvey, Melinda Schneider, Catherine Britt and Graeme Connors on the programme.
Rob has a very unique voice, definitely a bass singer who would be best compared with "The Man in Black" – America's own Johnny Cash.
He has been a member of Graham's band for the last three tag-alongs.  His more formal performances on stage, his casual contribution to Happy Hours, the ukulele lessons that he and his wife Cheryl run throughout the tour along with his happy nature and wonderful sense of humour make him a terrific attribute to the tag-along.
Rob has recorded three CDs and has done some writing himself.  Many people familiar with his work will tell you that "Molly Jane", a self-penned true story about his granddaughter is one of the most moving Australian country music songs they have ever heard.
Click on the title to listen to "Molly Jane".
We are still months out from the next tour and Graham is working on having a few more local artists join us as we travel.  At Miles Katelann Grealy, a very successful contestant on the TV talent show, X Factor, will perform at our concert.  At Charters Towers Tyson Lucas, who many of you will know from his appearances at the Tamworth Country Music Festival will be joining us.  Hopefully before long we will confirm a few more local artists, all adding to the variety of our concerts.
Those of you who travelled with us on tag-along 3 or 4 will be thrilled to know that Graham's number one choice in drummers, Rodney Springer, even though not definitely confirmed at this stage, is certainly very likely to be joining us for tag-along number 5.
Follow this link to the archives page where you can view
photos of all four of our previous tours.
Home    Bio    Merchandise    Order Form    Gig Guide    News    Tamworth    Photos    Archives    Trans-Help    Contacts

© Copyright 2007-2016 Austrak Music